3 Delicious Plant-Based Recipes to Try
---
Category: Food
Date: 7 months ago
Views: 246
---
3 Delicious Plant-Based Recipes to Try
Plant-based eating is a growing trend that is not only good for your health but also for the environment. Here are three delicious and nutritious plant-based recipes that are easy to prepare and perfect for any meal of the day.
1. Sweet Potato and Black Bean Tacos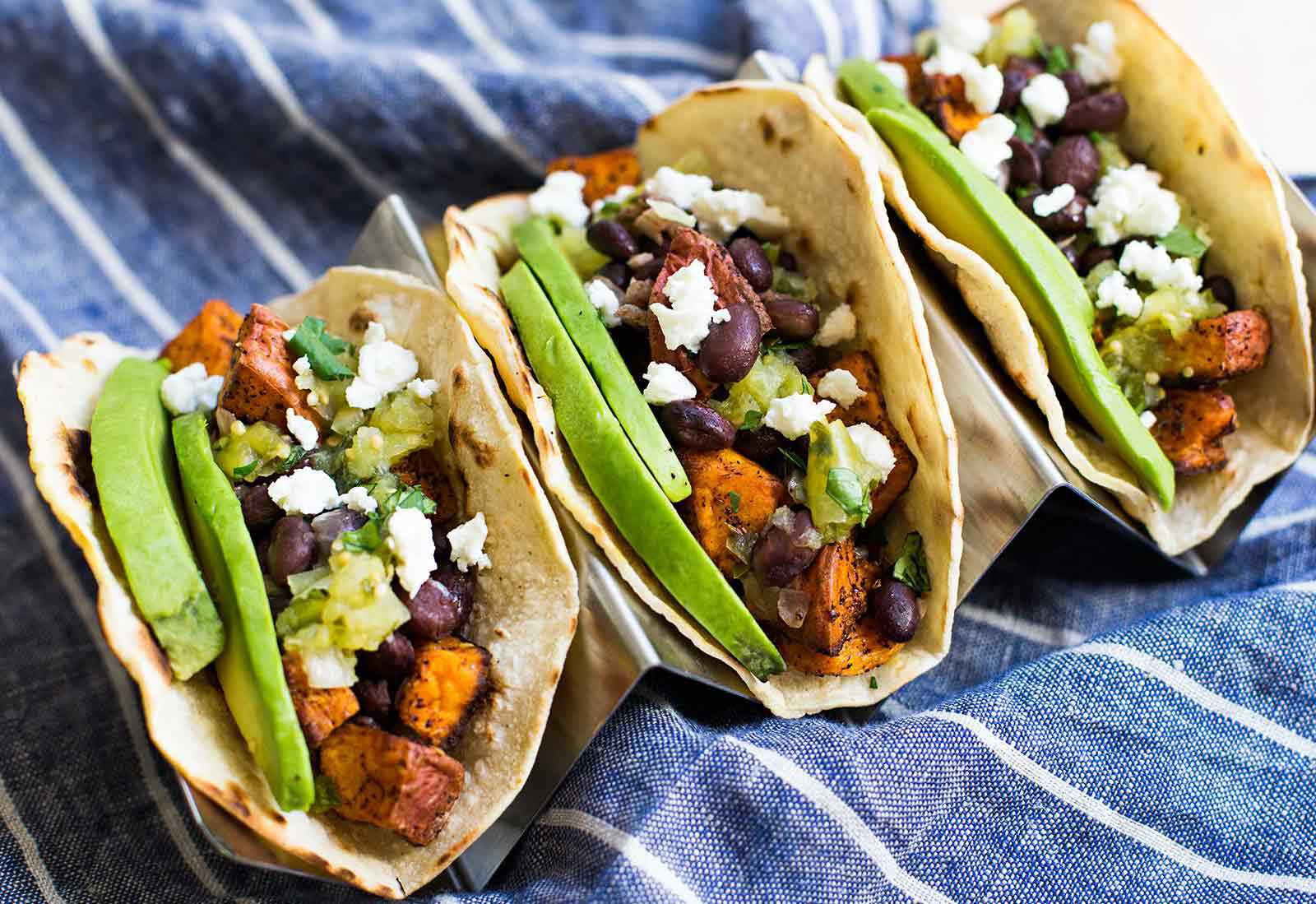 These tacos are a tasty and filling plant-based meal that are sure to become a regular in your dinner rotation.
Ingredients:
2 large sweet potatoes, peeled and diced
1 can black beans, rinsed and drained
1 red onion, diced
1 red bell pepper, diced
1 tsp chili powder
1 tsp cumin
1 tsp paprika
1 tsp garlic powder
8 corn tortillas
1 avocado, diced
1/2 cup chopped fresh cilantro
Lime wedges for serving
Instructions:
Preheat oven to 400°F. Line a baking sheet with parchment paper.
In a large bowl, toss together sweet potatoes, black beans, red onion, red bell pepper, chili powder, cumin, paprika, and garlic powder until well combined.
Spread the mixture out in a single layer on the prepared baking sheet and bake for 25 to 30 minutes, or until sweet potatoes are tender and slightly browned.
Warm the tortillas in a large dry skillet over medium heat for about 30 seconds on each side.
Assemble the tacos by spooning the sweet potato mixture onto the tortillas and topping with avocado, cilantro, and a squeeze of fresh lime juice.
Serve immediately and enjoy!
2. Creamy Tomato Pasta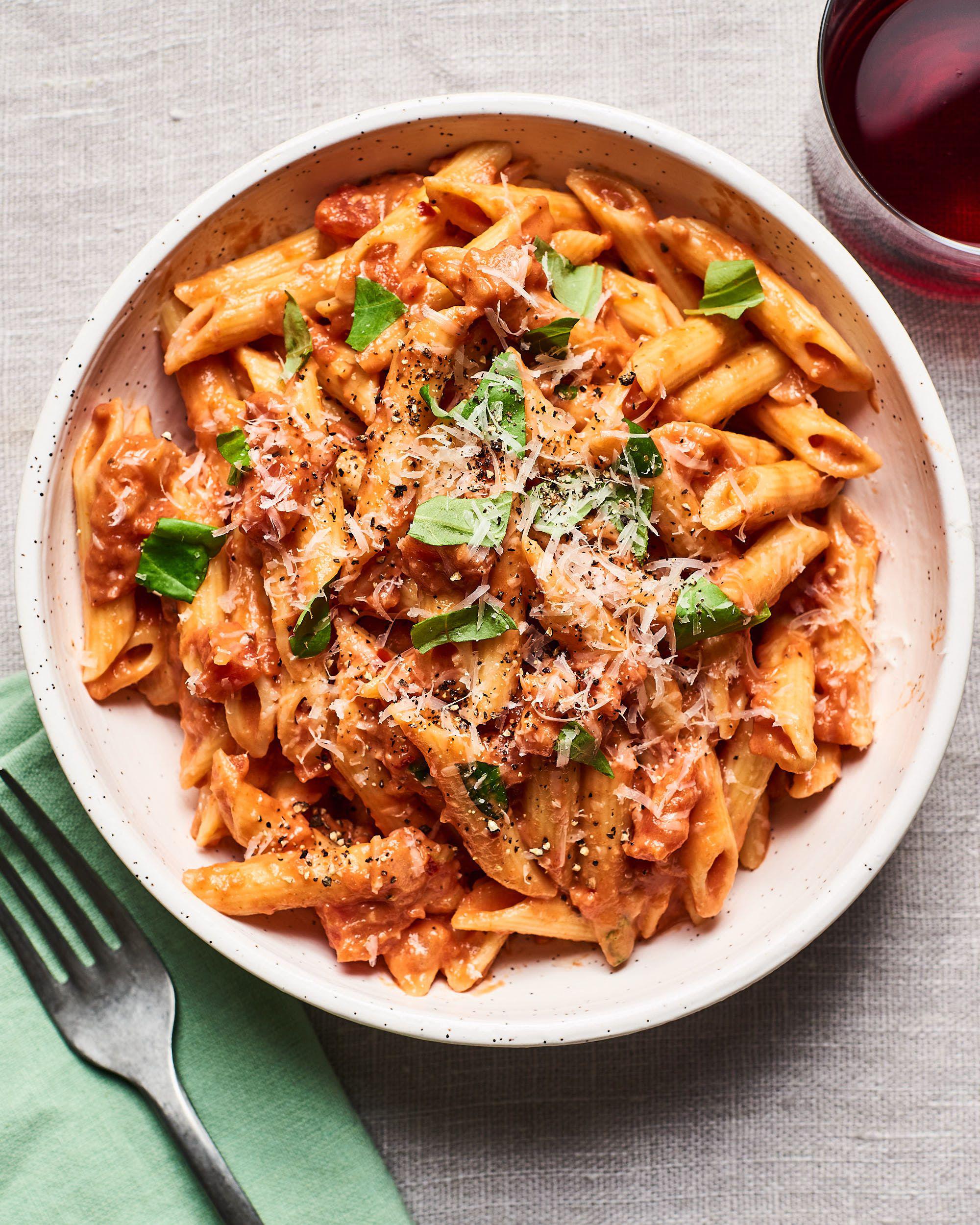 This simple and delicious pasta dish is perfect for a weeknight dinner and is sure to satisfy even the pickiest of eaters.
Ingredients:
1 pound pasta of your choice
1 large can of crushed tomatoes
1/2 cup cashews, soaked for at least 2 hours
1/2 cup water
2 garlic cloves, minced
1 tsp dried basil
1 tsp dried oregano
1/2 tsp red pepper flakes
Salt and pepper, to taste
Instructions:
Cook pasta according to package instructions until al dente. Reserve 1 cup of pasta water and drain the rest.
While pasta is cooking, add the soaked and drained cashews, water, garlic, basil, oregano, red pepper flakes, salt, and pepper to a high-speed blender. Blend until smooth and creamy.
In a large saucepan, heat the crushed tomatoes over medium heat. Add the cashew cream to the saucepan and stir until well combined.
Add the cooked pasta to the saucepan and toss until well coated in the sauce. If the sauce is too thick, add a little bit of the reserved pasta water to thin it out.
Serve the pasta immediately and enjoy!
3. Chickpea Salad Sandwich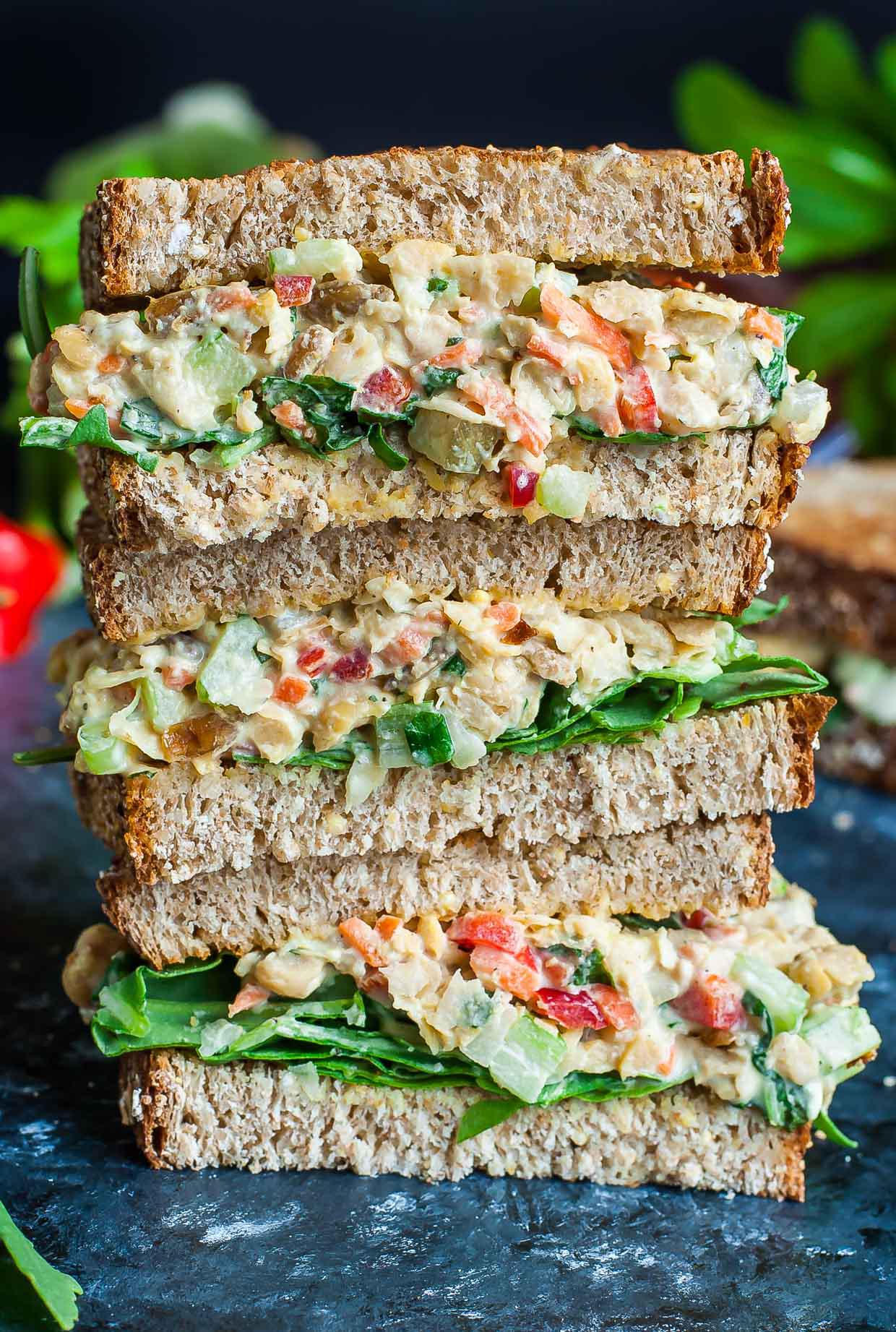 This delicious sandwich is a perfect plant-based lunch option that is easy to make and full of flavor.
Ingredients:
1 can chickpeas, rinsed and drained
1/4 cup diced red onion
1/4 cup diced celery
1/4 cup diced dill pickles
1/4 cup vegan mayonnaise
1 tsp dijon mustard
1 tsp apple cider vinegar
Salt and pepper, to taste
8 slices whole grain bread
Lettuce and tomato, for serving (optional)
Instructions:
In a large bowl, mash the chickpeas with a fork until they are mostly broken down.
Add the red onion, celery, pickles, vegan mayonnaise, dijon mustard, apple cider vinegar, salt, and pepper to the bowl with the chickpeas. Stir until well combined.
Divide the chickpea mixture evenly among 4 slices of bread. Top with lettuce and tomato, if desired, and then top with the remaining slices of bread to form sandwiches.
Serve the sandwiches immediately and enjoy!
These three plant-based recipes are just a few examples of the delicious and healthy meals that can be made without relying on animal products. Give them a try and see how easy and satisfying plant-based eating can be!
---
---
---